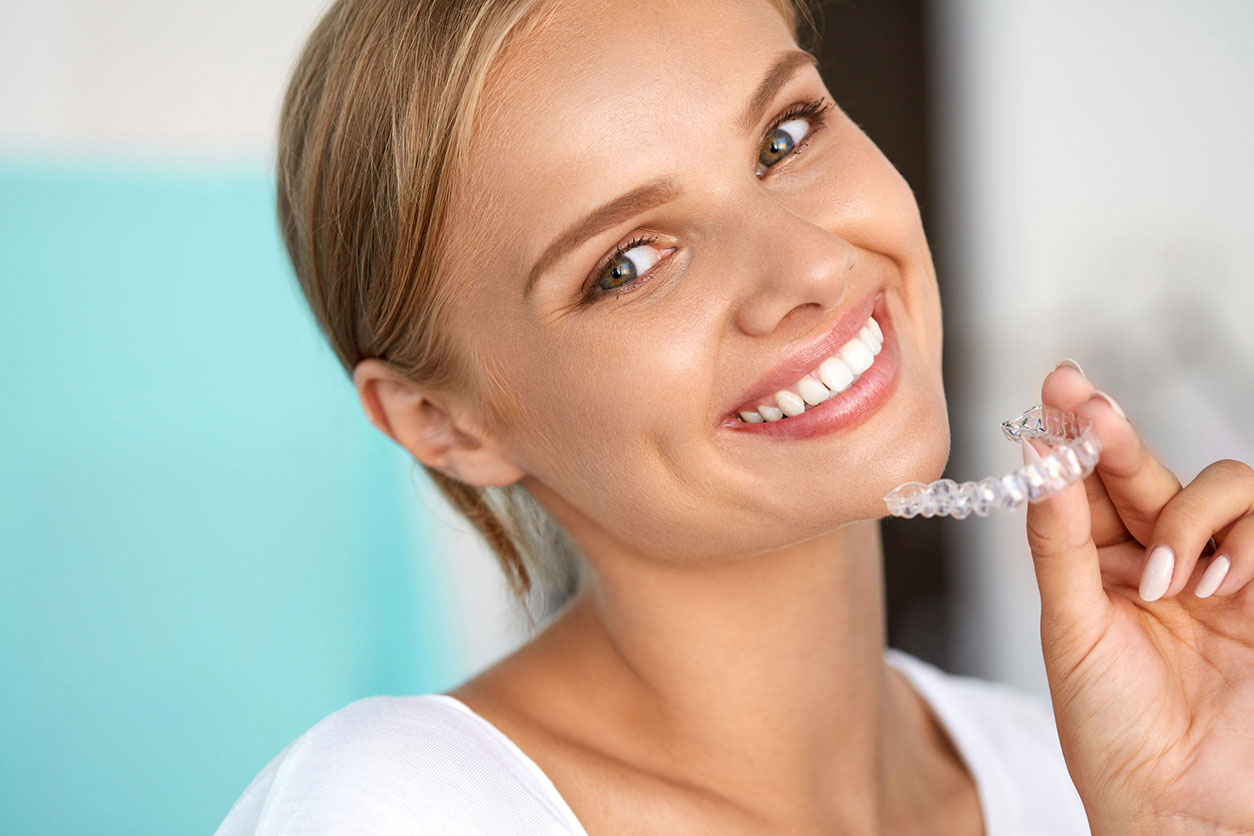 Excellence at the service of your smile
Adult Orthodontics
Dental relocation can be done at any age as long as the teeth are in good periodontal health. The orthodontic treatment plan (adult orthodontics) is adapted according to the patient's requests and needs.
It is obvious that the choice of the device used is defined by the requirements of the treatment plan established with the patient while respecting the aesthetic requirements and the effect on his social and professional life.
The Centre's orthodontists are able to solve all your aesthetic and functional problems.
In order to recover the smile here are the most common techniques on adults:
Invisalign®: aligns your teeth using a series of removable and virtually invisible aligners, custom-made especially for your teeth. Comfortable, transparent and removable - Invisalign® transforms your smile without changing anything in your life.
Lingual braces are orthodontic appliances that are perfectly suited for adults. Indeed it is completely invisible from the outside and offers an excellent way to find a smile you are proud to share. The principle is the same as a conventional multi-ring braces with the difference that the rings are glued to the inside of the teeth, making them 100% invisible.