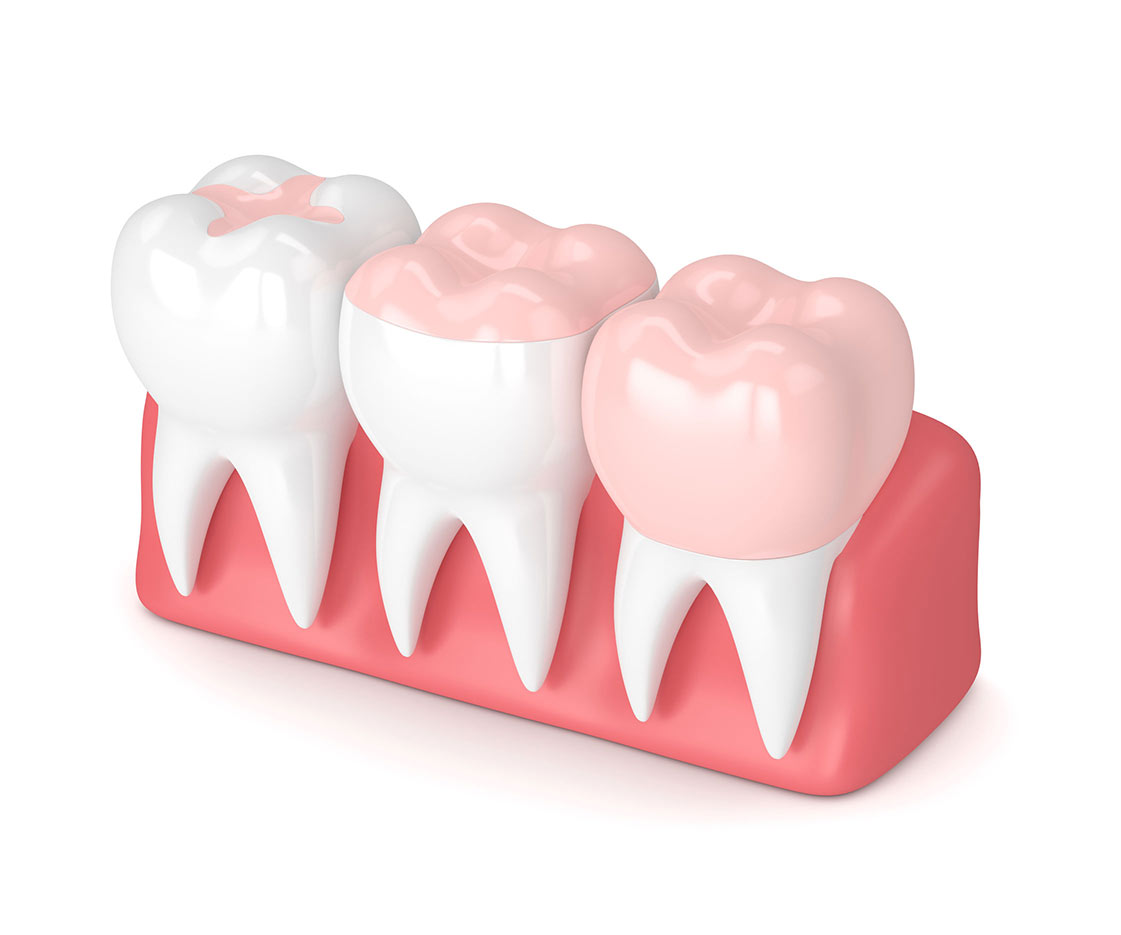 For a better mechanical resistance
Inlays - Onlays
Inlays and onlays are alternatives to fillings and high-volume resins.
They sometimes avoid the need for a prosthetic crown, requiring more extensive preparation of the tooth.
Why an inlay/onlay rather than a simple filling or dental resin?
The mechanical resistance of inlays/onlays is much better than composite resins made directly in the mouth by conventional techniques. In addition, inlays and onlays provide a better seal than a conventional filling. This also ensures a good point of contact with the adjacent teeth. The interest is to reduce the risk of re-cavities and gum inflammation problems. In the case of large cavities, making an inlay or an onlay often avoids making a dental crown that would cause your tooth to become more dilapidated.
Inlays, onlays and aesthetics
Inlays/onlays are currently very aesthetic, made either of composite resin or ceramics, reproducing exactly the shade and shape of your teeth.
Technique of realization
The tooth is prepared by cleaning out the decay and cutting a cavity to accommodate the inlay/onlay.
Then a dental impression is digitally made by a camera (no more "paste") and with these images, the dentist has 2 possibilities:
Either he sends the images to the dental laboratory to make the inlay/onlay and the patient will come back for a second session to put it in place.
Or he can manufacture the inlay/onlay directly at the Dental Centre using Cerec type machining machines. The inlay/onlay can be set up in the same session. Thanks to this technique in one appointment with only one anaesthetic, you can leave with your inlay/onlay treatment completed.
The Dentists at the Lancy Dental Center have at their disposal all these digital and machining techniques in order to best meet your needs.
Initial situation: infiltrated composites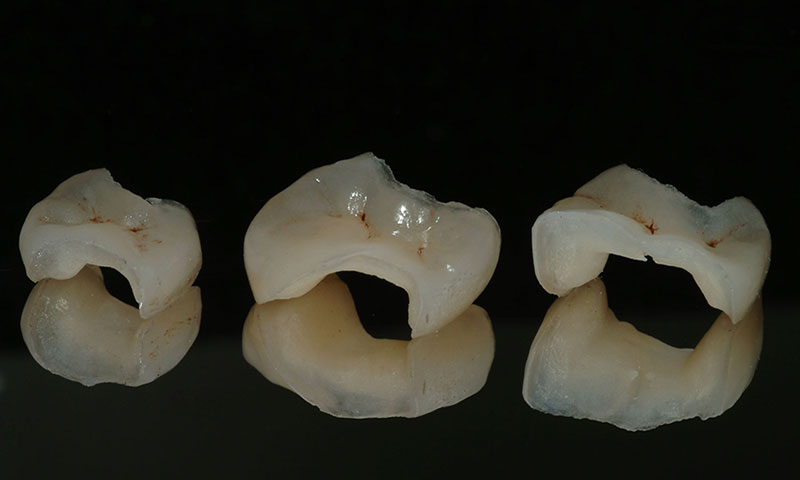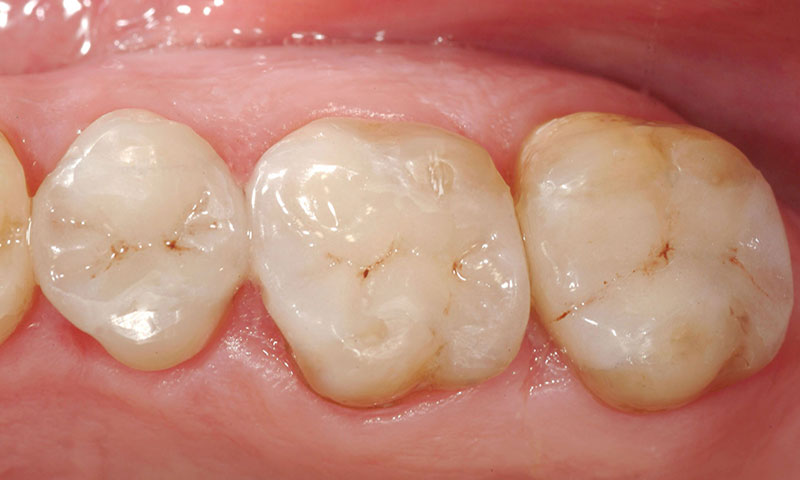 Final situation of the 3 installed aesthetic onlays