How to choose your dentist in Geneva?
You live in Geneva and more particularly in Lancy, Carouge or Onex? Are you looking for a dentist but don't know how to choose one? For all your dental care problems, it is imperative to choose the right dental centre, to choose an experienced dentist who will be able to accompany you throughout your life. How to find and choose your dentist in Geneva?
What should you consider before making an appointment with your dentist? We explain.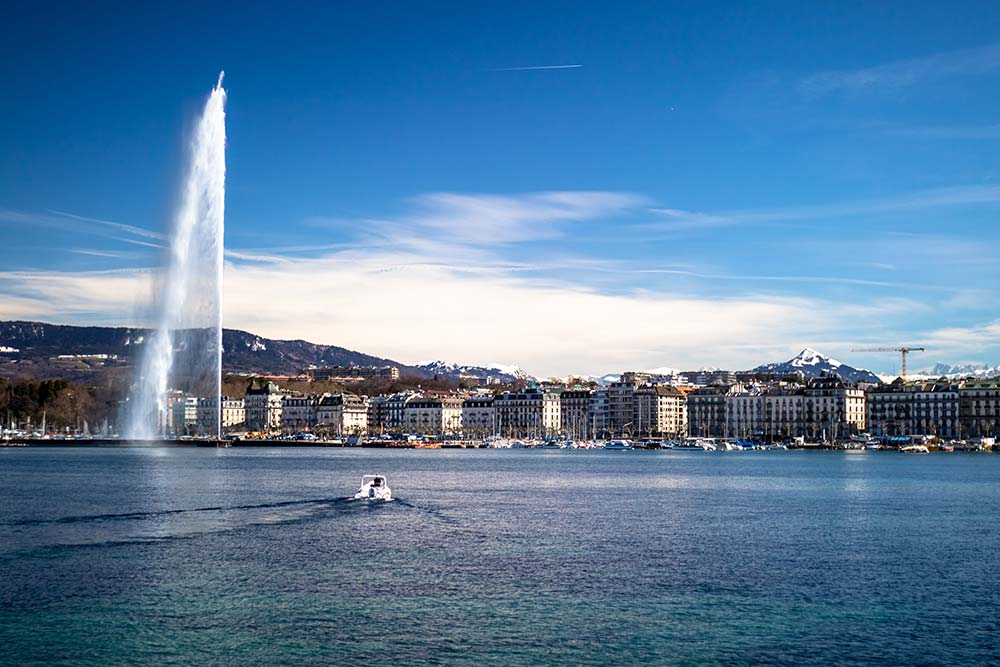 How to find a dentist in Geneva?
Oral health care is defined as a personalised medical service directly related to your dental hygiene and health. As a result, you will see a dentist many times throughout your life, so it is important to choose the right one.
There are several dental practices in Geneva, and it is often difficult to find the one that suits you. Just remember that the proximity and quality of care provided in the establishment are the most important elements.
Coverage of dental care for children
For the well-being of your children, it is important to look for a facility that offers children's dental care, if possible with a dedicated area. Some dental practices offer children's dental care but do not have the equipment or knowledge to provide children's dental care.
The care of children requires expertise, experience and skills tailored to their specific needs. From the moment they arrive at the dental surgery, children should feel comfortable and at ease.
Management of anxious patients
In terms of managing anxious patients, dentists need to be trained in managing the care of these patients. Some people see this as a real challenge. They are afraid of going to the dentist for fear of the pain and stress it can cause. Fear of the dentist exists.
Therefore, the relationship of trust between doctor and patient is an essential criterion. This is especially true if you are afraid of the dentist. People with anxiety require special attention. The same applies to the treatment and care of anxious children.
How to choose a dentist in Geneva?
To choose your dentist in Geneva, you can start by taking a look at the equipment used at the dental centre. The use of modern, new generation equipment gives more comfort during the treatment (anaesthesia procedure, type of chair, milling, X-rays...)
When making an appointment at a new practice, a very good way to help you make your choice is to analyse the general condition of the dental centre. The overall cleanliness of the floor, the walls, the dress of the assistants, the condition of the furniture, the decoration and the cleanliness of the windows. Check all these points to give you an initial idea of the quality of the practice.
For the first appointment, you can easily assess whether your dentist makes you feel comfortable. Are you welcomed as soon as you arrive? Are the premises clean? Does the specialist take the time to analyse your dental history? Does the quality of care suit you?
Does the dentist give you explanations and tips or tricks to improve your oral hygiene? If the answer to all these points is "yes" then you have probably found a good dentist.
Dental care in Geneva: focus on transparency, proximity and accessibility
Your dentist treats you, improves your oral health and advises you on good dental practices. He deals with dental care for both adults and children.
Whether you make an appointment for scaling, cavity treatment or veneers. The dentist will accompany you from the waiting room to the treatment room and will work out a follow-up plan with you to deal with any problems that may arise after the procedure.
It is also important that the facility is easily accessible. Does it have an accessible car park with sufficient parking spaces?
Check also the transparency of the dentist on the tariffs for dental care. Do the fees charged follow the new feeschedule validated by the SSO?
Instead, choose a dentist who is close to your home. This is an obvious choice since you may have to see him/her very often, especially during the different stages of treatment or in case of an emergency.
In addition, other criteria are important, such as the opening hours of the dental centre. A small dental practice will not have the same opening hours as a traditional dental centre.
Management of dental emergencies in Geneva
Whether you have a tooth or gum ache, an urgent need for you or your child, proximity to your dental centre is essential.
If you are looking for a dental centre in Geneva or the surrounding area, the facility should be neither too big nor too small. The practice should be able to take care of you even in case of emergency, on Saturdays.
To choose a dental practice in Geneva, it is essential to take all these points into account. All this advice will enable you to select the one that best suits you.
Centre Dentaire Lancy: dental care for the whole family
Centre Dentaire Lancy has a competent team of dentists, periodontists, orthodontists and dental hygienists.
Our expert dentists provide prevention, diagnosis and follow-up of all real or suspected congenital anomalies and diseases of the mouth and your teeth.
The team at the Centre Dentaire Lancy is mainly made up of general dentists who are able to treat all your dental problems in a professional manner.
In certain specific interventions, Centre Dentaire Lancy calls on specialists with advanced training in areas such as: surgery, root canal treatment, gum care, orthodontics or children's care.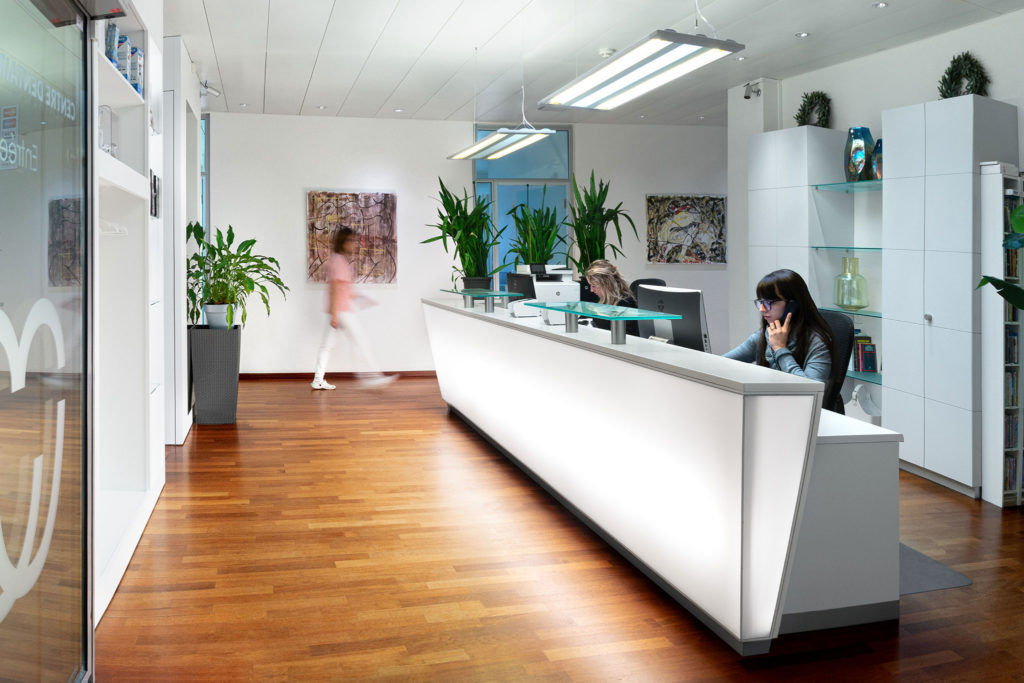 A friendly and modern environment
The Centre Dentaire Lancy is established in Geneva on a surface of approximately 370 m². The practice welcomes its patients in a warm and friendly atmosphere.
This large surface area has enabled the installation of 2 waiting rooms, including one dedicated to children, and 8 generously proportioned treatment rooms, each with a personalised and contemporary decoration.
In addition, the brightness of the premises contributes to everyone's well-being.
Located close to public transport, easily accessible for all those looking for a dentist in Lancy, Carouge, Plan-les-Ouates, Onex, Confignon, Bernex, Bardonnex, Perly Certoux and Vernier.
Are you looking for the address of a dentist in Geneva? The address of a good dental practice in Lancy? Do you want to make an appointment with a dentist near Carouge or Onex?
Make an appointment with a specialist dentist in just a few clicks.
The Centre Dentaire Lancy will be happy to welcome you to treat all your oral problems.